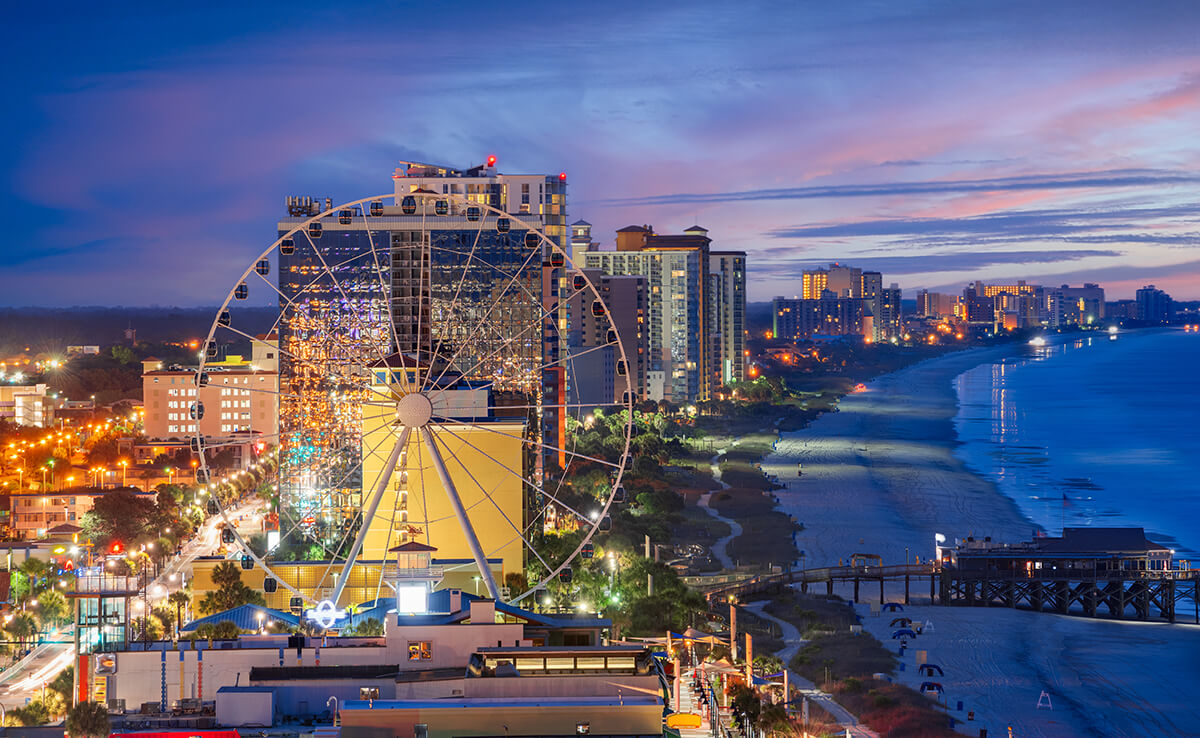 As a Myrtle Beach Real Estate agent and broker, I'm here to provide you with valuable insights about buying a home in the beautiful city of Myrtle Beach, South Carolina. Here are some of the best things to know:
Beachfront Living: Myrtle Beach is renowned for its stunning coastline and pristine sandy beaches. Buying a oceanfront home in Myrtle Beach means you can enjoy the ultimate beachfront lifestyle, with breathtaking ocean views, direct access to the beach, and a myriad of water activities right at your doorstep.
Diverse Housing Options: Myrtle Beach offers a diverse range of housing options to suit various preferences and budgets. From luxurious oceanfront estates and high-rise condos to cozy beach cottages and family-friendly neighborhoods, there's something for everyone. Whether you're a retiree, a young professional, or a growing family, you'll find a home that fits your needs.
Thriving Real Estate Market: Myrtle Beach has a thriving real estate market, making it an excellent investment opportunity. The area has seen steady growth in property values over the years, making it an attractive option for both buyers and investors. By purchasing a home in Myrtle Beach, you can enjoy potential appreciation and build equity in a desirable location.
Entertainment and Attractions: Living in Myrtle Beach means having access to an abundance of entertainment options. The city boasts world-class golf courses, thrilling amusement parks, live entertainment theaters, fine dining establishments, and a vibrant nightlife. Your home will be nestled in a city that offers endless opportunities for recreation and enjoyment.
Strong Rental Market: Myrtle Beach is a popular tourist destination, attracting millions of visitors each year. This creates a robust rental market, providing homeowners with excellent income potential. If you're considering a vacation property or an investment property, buying a home in Myrtle Beach can be a lucrative endeavor.
Family-Friendly Environment: Myrtle Beach offers a family-friendly environment with top-notch schools, safe neighborhoods, and a range of activities for children of all ages. From educational attractions like Ripley's Aquarium to the Myrtle Beach State Park and numerous recreational parks, there's no shortage of opportunities for kids to explore and have fun.
Mild Climate: Myrtle Beach benefits from a mild climate, characterized by warm summers and mild winters. This means you can enjoy outdoor activities year-round, including golfing, fishing, boating, and relaxing on the beach. The pleasant weather is a significant draw for those seeking a comfortable and enjoyable lifestyle.
Sense of Community: Myrtle Beach has a strong sense of community, with friendly residents and numerous social events throughout the year. From local festivals and farmers' markets to community gatherings, you'll have plenty of opportunities to connect with like-minded individuals and build lasting friendships.
When buying a home in Myrtle Beach, you'll not only be investing in a property but also immersing yourself in a vibrant coastal lifestyle. As a Myrtle Beach real estate agent, I'll be guiding you through that process, helping you find the perfect home, and ensuring a seamless and enjoyable home buying experience.